For many years Henry's Smokehouse has focused on perfecting BBQ. Serving hundred's of plates of tasty pork and chicken daily from their three locations and the Hog Hauler (more on that later).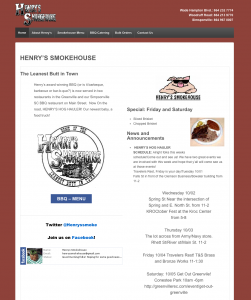 With a mindset of "yeah we have a website" and thinking everything was ok, they stayed busy working in their business.
Then, Tiger O'Rourke, President & CEO of Pitmaster, aka Henry's Smokehouse had a brief, or shall we say Swift meeting with Greg Weinstein, and was introduced to the opportunity that their website could generate MORE business with things reworked.
The old website lacked images, did not speak well to their catering business and did not provide an easy way for prospects to communicate directly through the website. We could and would develop a Swift Business Solution for all of those and more.
The website developed by Swift Business Solutions, now communicates and shows how Henry's Smokehouse is dedicated to smokin' butts, like nobody else. A full catering menu with pricing, store locations, hours and phone easily found on all pages, not just the contact page. There is also an Upcoming Event page that shares with the die hard smokers where the Hog Hauler will be.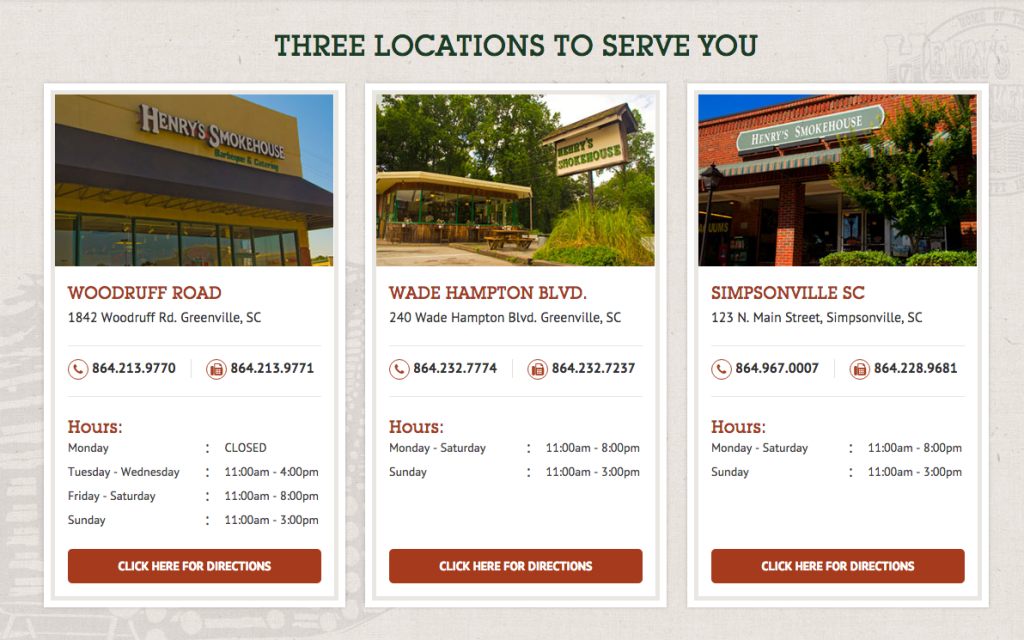 The Hog Hauler is a smoker on steroids food truck that makes it's way to business locations and special events.
We are excited to be a part of a tradition of excellence and to have played a role in developing a website for a business in Greenville that is as focused on quality and customer service as we are.
Are you ready to take your business to the next level? Are you busy working in your business that you have not had time to work on your business? Then it just might be time for a Swift Business Solution. Call us or test our response time by emailing us through our website.