We're a bunch of resourceful, imaginative doers who thrive on challenges.
We firmly believe that winning requires teamwork, built on partnership and collaboration. Our team encompasses a diverse range of backgrounds and skills, fearlessly providing candid feedback and wise counsel.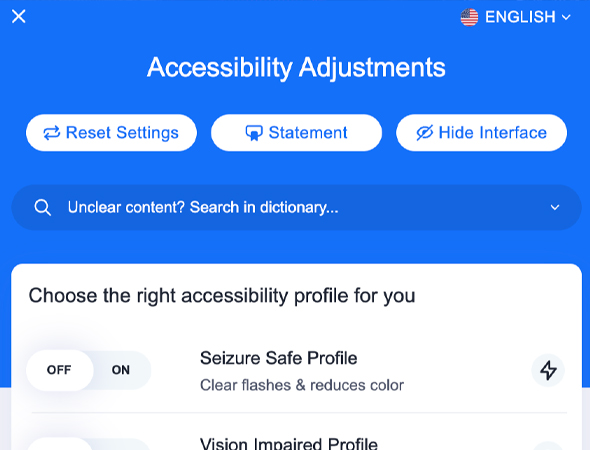 ADA Compliance
If you don't know, you should. Your website should be ADA Compliant, it is actually the law.
Much like restaurants and public buildings must provide equal access to those who are disabled, so do those who choose to do business and have a presence on the web.

ADA compliance is mandatory for website that receives federal funding.

What is Accessible?
Technically speaking, accessibility is defined by the requirements laid out by Section 508 of the Rehabilitation Act of 1973, and it's often conflated with the Americans with Disabilities Act (ADA).

Non-technically, it's giving someone with a disability, like limited or no sight or hearing, the ability to experience all elements of your website. For example, someone without sight is not able to see images or form fields on your website, so they need alternative text to inform as to the content of each image. Someone without hearing cannot listen to a narrated video, so they need captions.

How Bad is it?
Most non-governmental websites are *not* completely accessible. In a sense, any website that does not meet the criteria for a compliant website could be a target. In fact, in most cases, unless "Section 508 compliance" was listed as a project requirement, most websites out there are not compliant, and therefore a potential target.

We recently learned that the American Disabilities Act of 1990 has been extended by the DOJ to include all business websites. Since 2017 there has been a 300% year over year increase in lawsuits and demand letters hitting businesses of all sizes and industries.
We have a range of projects not on
our website. Request a call and discover what a Swift Business Solution looks like