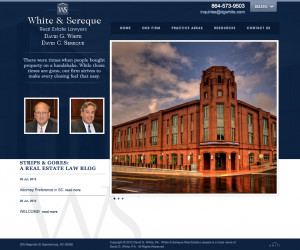 One of our most recently launched websites is for the Real Estate Law Firm of White & Sereque in Spartanburg.
David White and David Sereque are now perfectly positioned to meet and exceed your expectations.
Keep up with them on their new blog Strips & Gores, A Real Estate Law Blog.