There are many things to consider when selecting a partner to develop your first impression online.
Tallent'd Marketing has a loyal client base that trust them for direction with everything from event management to the tools that will help them reinforce their brand with anything from t-shirts to pens.
So when Tallent'd Marketing called looking for a reliable web developer that serves Greenville to discuss the redevelopment of their website, we understood the importance to be creative yet professional, easy to navigate and of course be functional and responsive on mobile devices. We discussed the top ten things to consider when you are looking to redevelop your website.
Like other businesses, the team at Tallent'd had been focused serving clients in their business and had let their web presence become stale and outdated (that is easy to do). It was not bad, it just did not communicate as well as it should. Both visually and in content.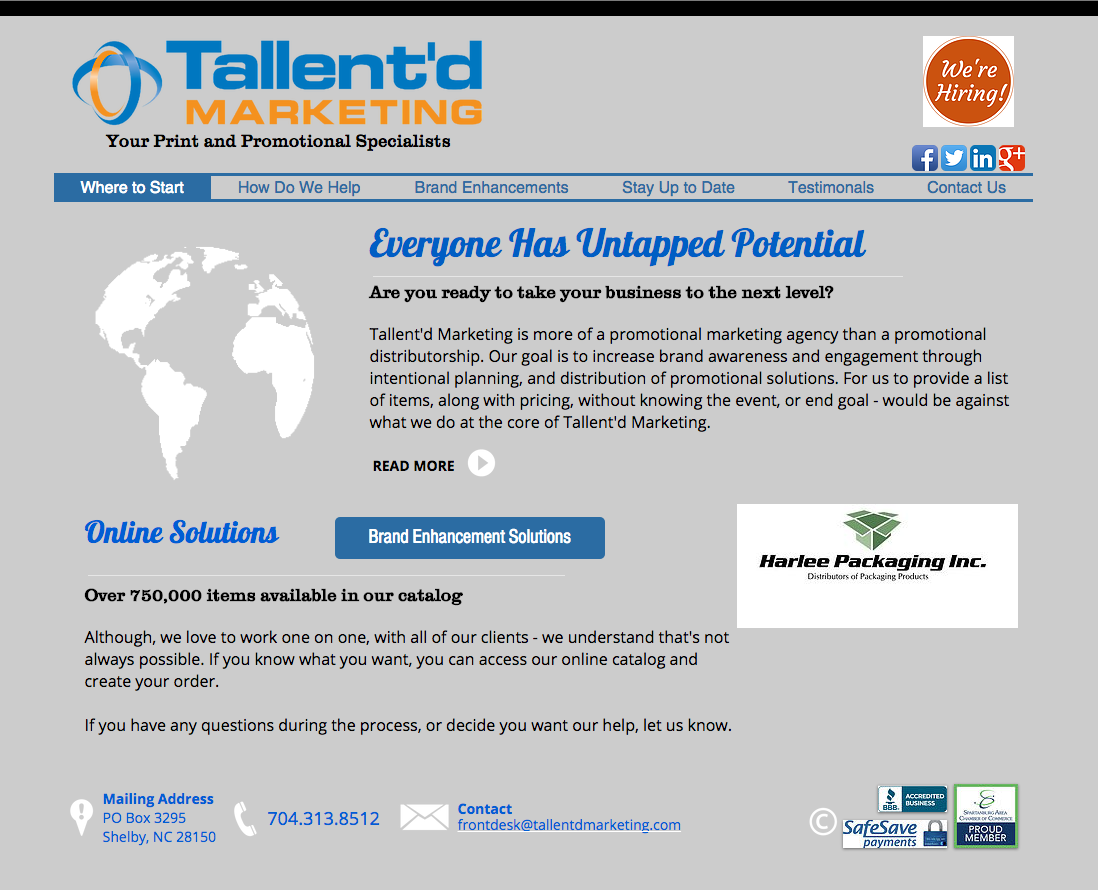 Over the course of a few weeks, our team at Swift tackled the new look, feel and navigation with their team and dialed in the content. Because we know content is king, right?
You tell us… Which site makes a stronger First Impression? Yea.. That is what we thought!
We love finding and building strategic partnerships like we built with Tallent'd Marketing who is a great source for creative tools for developing your brand.
If your website ready for a make over? Are you so busy working in your business that you need a partner you can trust to work with on your business? If so, sounds like you might be ready for a Swift Business Solution as your website developer. Call or email us today.