Pumped up would be putting it lightly….
For some time we have had the need for more creative, forward thinking talent to become part of The Swift Team. Our desire was not to find someone to take work off our plate, but to identify an individual that would add value and make us a better team. Someone who understands the need to be forward thinking to ensure our clients continue to experience the expected ROI on their investment in their business and brand.  They say "good things come to those that wait"… Lord, thank you for our lesson in patience.
We are excited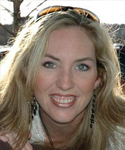 to welcome Mary Anne Eubank to the Swift Team. Mary Anne will be involved in business development in the Carolina's and active with clients with what has become known in the Swift circle as Stage II.
Mary Anne has been seasoned in a variety of businesses and has the can do attitude or mindset to think forward and see potential hurdles and develop plans to move our clients over them.
There are more exciting business solutions to be revealed in the coming weeks and months and Mary Anne will certainly be a contributing factor to the great success. Please take a moment to welcome her and consider becoming connected with myself and Mary Anne on LinkedIn.